The Self-Defining Memories Research Web-Source

Jefferson A. Singer, Ph.D.

Connecticut College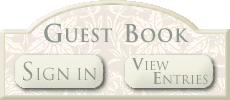 your html snippet
Books by Jefferson A. Singer, Ph.D.

Memories that Matter: How to Use Self-Defining Memories to Understand & Change Your Life (2005)

Jefferson A. Singer, Ph.D & Peter Salovey, Ph.D

Who are you? Your family background, line of work, and cultural beliefs may situate you within different social groups, but the memories you have of your life experiences are what truly make you unique. These self-defining memories can be powerful tools for change, giving you invaluable inspiration and guidance. On the other hand, self-defeating memories can interfere with your goals, control your moods, and rob you of your capacity for happiness and enjoyment. The trick is to maximize the power of your positive memories and minimize the influence of your negative ones. This book offers a simple, step-by-step program that will guide you to identify and explore the memories that define the real you. With nothing more than a journal, a pen, and a willingness to look deeply into your own personal story, this book will help you make your past into a prologue for a better future. As you explore the most important experiences of you past, you'll uncover powerful insights into who you are. Use these secrets to: Understand repetitive relationship patterns, achieve important life goals, foster deeper personal meaning, challenge the limits of your creativity, and nurture intimacy with loved ones and friends.

Click Cover Image to Explore & Purchase at Amazon.com 

Personality & Psychotherapy: Treating the Whole Person (2005)

Jefferson A. Singer, Ph.D 

This innovative book provides a framework for using recent advances in personality science to inform and enrich psychotherapy. The author demonstrates how multidimensional assessment within the context of a strong therapeutic alliance can serve as a guide to treating clients as multifaceted individuals, rather than simply treating symptoms or diagnoses. Key concepts and procedures of personality assessment are clearly explained, as are ways to use the resulting data effectively in treatment planning and intervention with individuals or couples. The concluding chapter features an extended case example illustrating the author's approach.

Click Cover Image to Explore & Purchase at Amazon.com 

(Available in Hardcover & Kindle Edition)

Message in a Bottle: Stories of Men and Addiction (1997)

Jefferson A. Singer, Ph.D

This series of intimate and penetrating portraits of men with addiction provides a unique window on how men relate to drugs and alcohol -- and why so many are drawn to these substances. Representing the full spectrum of American life these tragic histories of a millionaire CEO, a former major league baseball player, a Vietnam war veteran, a gay convict, and others are painful examples of how alcoholism manifests itself in every corner of society. The causes of addiction slowly emerge in a subtle and multifaceted web of factors that show how simplistic the Alcoholics Anonymous and other disease models actually are. It is from these insights and the practicality of treating these men that the author is able to offer new and invaluable advice for devising appropriate treatment strategies. Poignant and deeply moving, Message in a Bottle brings us to a fuller understanding of these men, ourselves, and the world we live in.

Click Cover Image to Explore & Purchase at Amazon.com

The Remembered Self: Emotion and Memory in Personality (1993)

Jefferson A. Singer, Ph.D & Peter Salovey, Ph.D

​In The Remembered Self Jefferson A. Singer and Peter Salovey persuasively argue that memories are an important window into one's life story, revealing characteristic moods, motives, and thinking patterns. Through experimental evidence, clinical case material, and examples from literature, the authors offer a fresh perspective on the role of memory in personality and clinical psychology. They demonstrate how certain repetitive memories help shape our emotional responses to present situations. These same memories are in turn "re-remembered" and "mis-remembered" through the lens of our most passionate goals. Singer and Salovey discuss the specific role of mood's influence on what and how we remember, and they explain how a person's "self-defining" memories may serve as archetypes of the personality's most central themes. The authors also show how identifying and understanding key narrative memories can lead to more effective psychotherapy. Finally, the authors propose that a renewed emphasis on conscious thought and narrative memory may provide an integrative bridge among personality, social, clinical, and cognitive psychologists. Unlike the conventional psychoanalytic approach to memory which concentrates on what is forgotten, Singer and Salovey treat memory in a new and different way with an emphasis on what is remembered. Theirs is a bold new theory of memory and self that is both comprehensive and accessible.

Click Cover Image to Explore & Purchase at Amazon.com

(Available in Hardcover & Kindle Edition)

Positive Couple Therapy: Using We-Stories to Enhance Resilience (2014)

Jefferson A. Singer, Ph.D. & Karen Skerrett, Ph.D.

Positive Couple Therapy: Using We-Stories to Enhance Resilience is a significant step forward in the couple literature. Utilizing a strengths-based approach, it teaches therapists and couples a unique method for uncovering positive potential within a relationship. The authors demonstrate how "We stories"—created, recovered and made anew—provide essential elements of connection. With vivid imagery, these stories capture the couple's sense of "We-ness," highlighting memorable moments of compassion, acceptance, and respect. A shared commitment to the "We" simultaneously builds the relationship and enables each individual in the partnership to feel a greater degree of both accountability and autonomy. Couples that can find their stories, share them with each other, and then carry them forward to family, friends, and a larger community are likely to preserve a sense of mutuality that will thrive over a lifetime of partnership.

Click Cover Image to Explore & Purchase at Amazon.com 

"How small the cosmos (a kangaroo's pouch would hold it), how paltry and puny in comparison to human consciousness, to a single recollection, and its expression in words." Vladimir Nabokov, Speak, Memory

Self-Defining Memories (SDM) Research Web-Source ® 270 Mohegan Ave. New London, CT 06320

The Proper Pirate: Robert Louis Stevenson's Quest for Identity (2016)

Jefferson A. Singer, Ph.D

Exploring the life and times of author Robert Louis Stevenson, The Proper Pirate takes readers on a psychological journey from the writer's religious and constricted upbringing to a life of imagination and wonder culminating in the South Seas island of Samoa. Drawing on contemporary theories of identity development, Jefferson A. Singer traces how Stevenson overcame Victorian dualities of piety versus passion in both his personal life and artistic works, gradually edging toward a more Modernist and complicated moral vision.

This first full-length psychobiographical study of Stevenson follows the trajectory of his life, all while highlighting how key memories and conflicts within his personality shaped the narrative structure and themes of some of his most celebrated works, including: Treasure Island, Strange Case of Dr. Jekyll and Mr. Hyde, A Child's Garden of Verses, and Kidnapped. Stevenson's relationships to his parents, his wife Fanny, and circle of intimate friends also play a prominent role in this investigation of his emerging identity and artistic body of work.

Click Cover Image to Explore & Purchase at Amazon. com